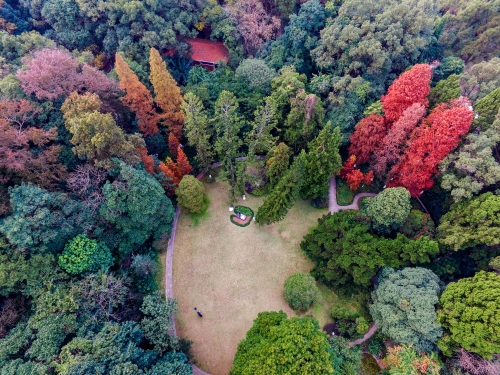 From the 1950s to the 1970s, the forests in southwest China have been decimated by rapid population growth and the demand for firewood and energy from industrial development. As a special habitat in karst area, the cave has not been paid enough attention for its rich plant diversity.
In 2009, Prof. Wei Yigang from Guilin Botanical Garden and Dr. Alex Monro jointly applied for the project Systematics and biogeography of cave-dwelling Elatostema, sponsored by The Royal Society. During the next 7 years, scientists from both sides have expedited many times to the karst caves in southwest China and collected detail material. They have discovered 29 new species of cave-dwelling plants and established conservation bases for cave-dwelling species in Guilin Botanical Garden and Jinzhongshan, Yongfu, Guangxi.
Researchers have investigated 61 caves in southwest China, and they recorded 418 vascular plant species, among which 7% (31) are endemic to caves and 37% are endemic to China. The modeling of species accumulation curves (SAC) indicated that there are likely 529–846 species in the region. The study also assessed the threaten status of investigated caves suggesting that over half are impacted by human activities mainly including tourism, agriculture and mining. Lastly, the authors document plants growing in some of the lowest light levels for vascular plants suggesting a broad range of plants can photosynthesis at much lower light levels than originally thought. The result that 31 species documented known only from caves leads the authors to argue that many of the plants once grew in the 'understory' were wiped out by deforestation. This discovery makes these cave and their flora significant and valuable for species conservation in SW China.
The study entitled "Discovery of a diverse cave flora in China" has been published in PLOS ONE.
Related reports:
https://www.kew.org/about-our-organisation/press-media/press-releases/research-reveals-plant-wonderland-in-chinas-caves
https://www.sciencedaily.com/releases/2018/02/180207151850.htm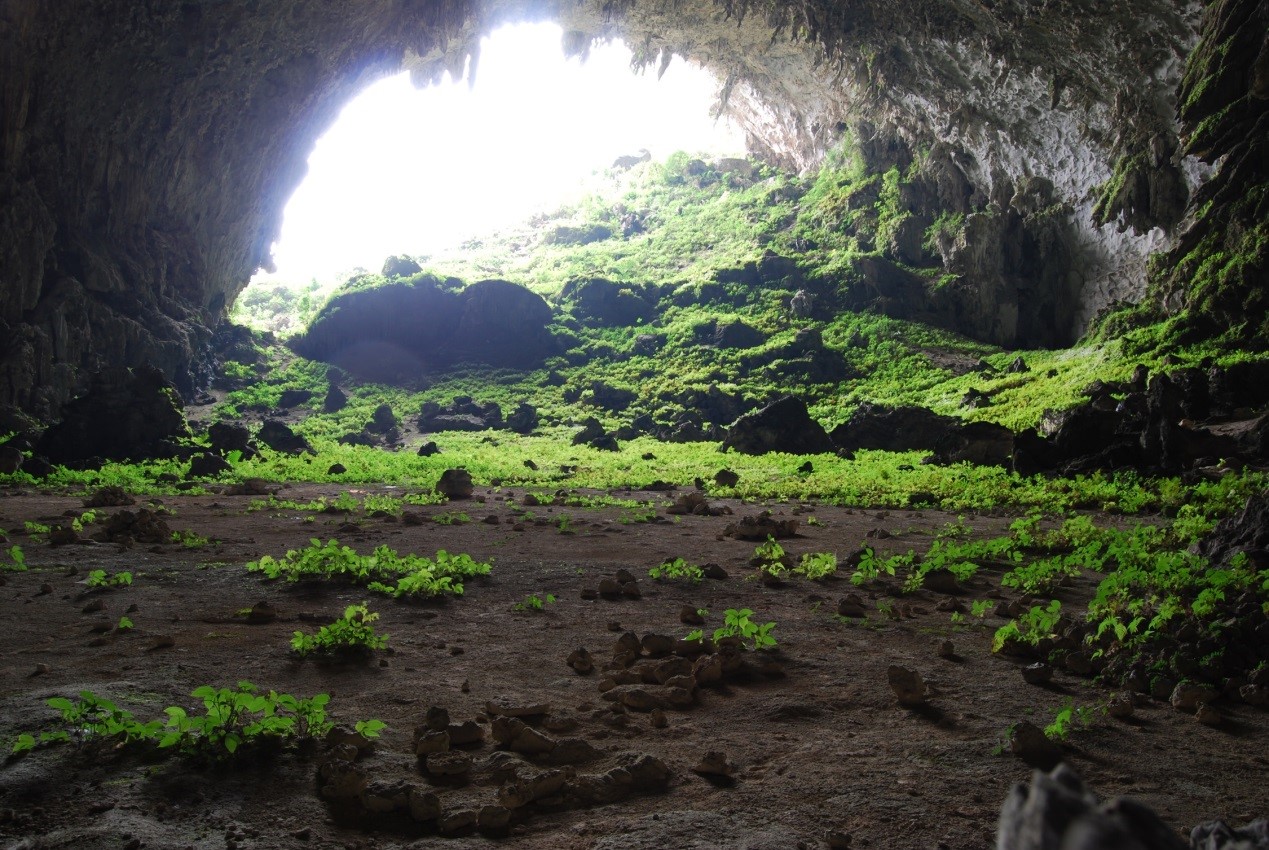 The famous cave, Yangzi Cave in Fengshan County, Guangxi (The type locality of eight new species of cave-dwelling plants)