Annual work conference 2019 of the botanical gardens work committee of Chinese Academy of Sciences (CAS) was held in Nanjing Botanical Garden Mem. Sun Yat-Sen on October 19-20. An academic forum was concurrently held. Prof. Yang Guishan, president of CAS Najing Branch, Prof. Chen Jin, together with directors or vice directors of other 15 CAS botanical gardens, attended the meeting.
Directors of the 15 member gardens respectively made work summary over the past year.
20 researchers from 15 botanical gardens presented their research progress at the academic forum, concerning the topics of molecular biology, conservation biology, plant physiology, population ecology, plant resources and utilization.
Dr. Zeng Lanting from South China Botanical Garden (SCBG) won prize of best presentation. The second and third prizes went to Dr. Xu Shu of Nanjing Botanical Garden Mem. Sun Yat-Sen and Dr. Yang Jun of Chenshan Botanical Garden respectively.
The presentations at the academic forum are very attractive and competitive.
Dr. Hu Yanru and Dr. Yang Jie of Xishuangbanna Tropical Botanical Garden (XTBG) also presented their research at the academic forum. Dr. Hu's presentation was about hormonal signal regulates plant seedlings and molecular mechanism of seeds adapting to chilling stress. Dr. Yang Jie's presentation was entitled "Why functional traits do not predict tree demographic rates".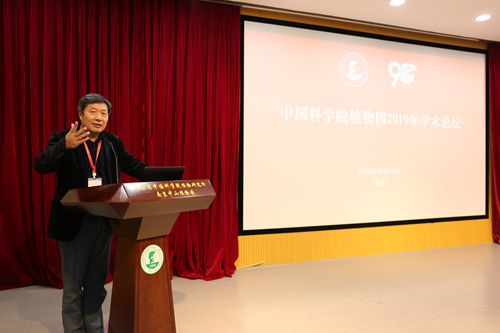 Prof. Chen Jin speaks at the conference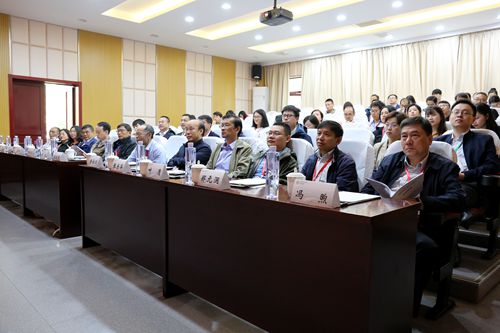 At the academic forum.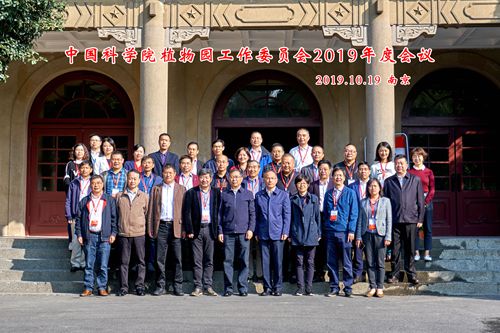 Participants pose a photo