An exhibition themed with "Mysterious tropical rainforest and enchanting Xishuangbanna" kicked off at Zhengzhou Botanical Garden on January 1.
  The exhibition displays 72 seeds and fruits, 5 plant products, 113 folk custom products, and 42 exhibition plates concerning tropical rainforest and eco-culture in Xishuangbanna".
  The exhibition is jointly organized by Xishuangbanna Tropical Botanical Garden (XTBG) andZhengzhouBotanical Garden. At the opening ceremony, Prof. Hu Huabin, deputy director of XTBG, called on the audience to make efforts to protect tropical rainforest.
  Three display areas respectively themed with "mysterious rainforest", "wisdom of seeds", "colorful nationalities" bring the audience to know more about animal and plant resources in tropical rainforest, understand rich and colorful ethno-culture in Xishuangbanna. About 2000 individuals of 20 orchid species are also on display.
  On the opening day, XTBG staff of science communication made lectures to students, helping them to understand eco-culture and the importance of biodiversity conservation.
  This exhibition was particularly interesting, with popular science activities like "rainforest explorer" and "rainforest stories sharing" available.
  Tour guides (Dai ladies) from XTBG will show the audience around the exhibition and communicate rainforest and ethno-culture of Xishuangbanna from January 1 to February 9.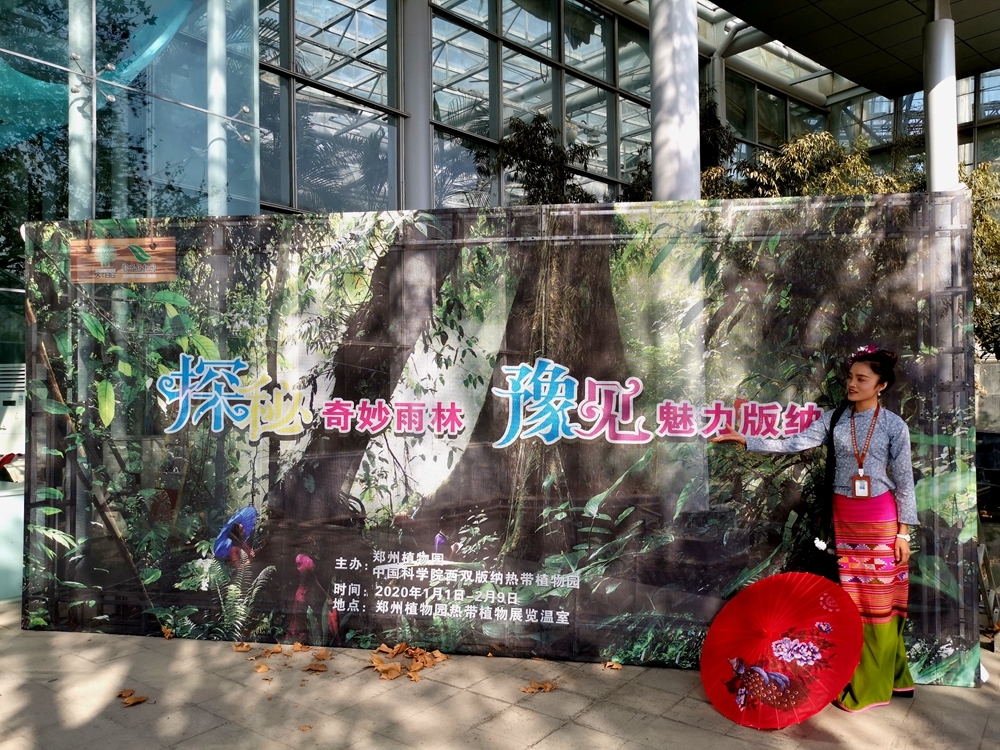 "Enchanting Xishuangbanna" on show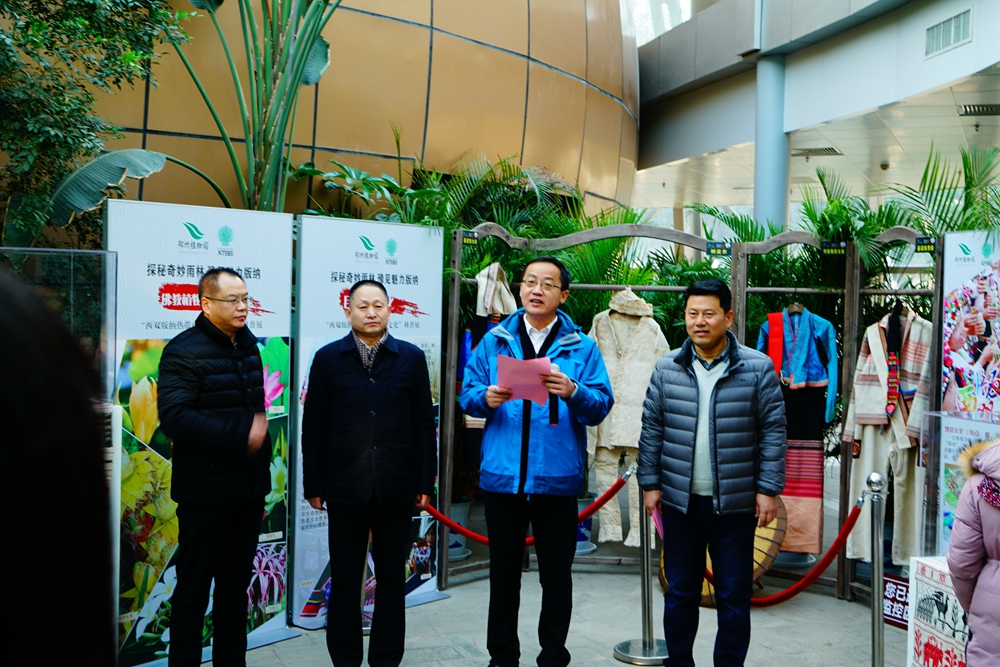 Prof. Hu Huabin speaks at the opening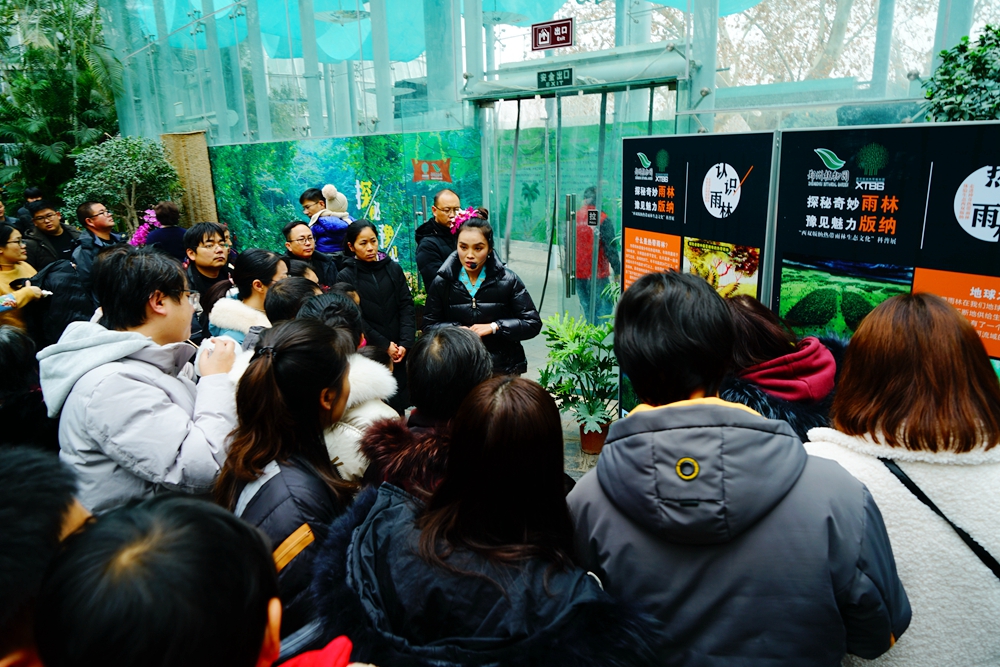 XTBG tour guide shows visitors around the exhibition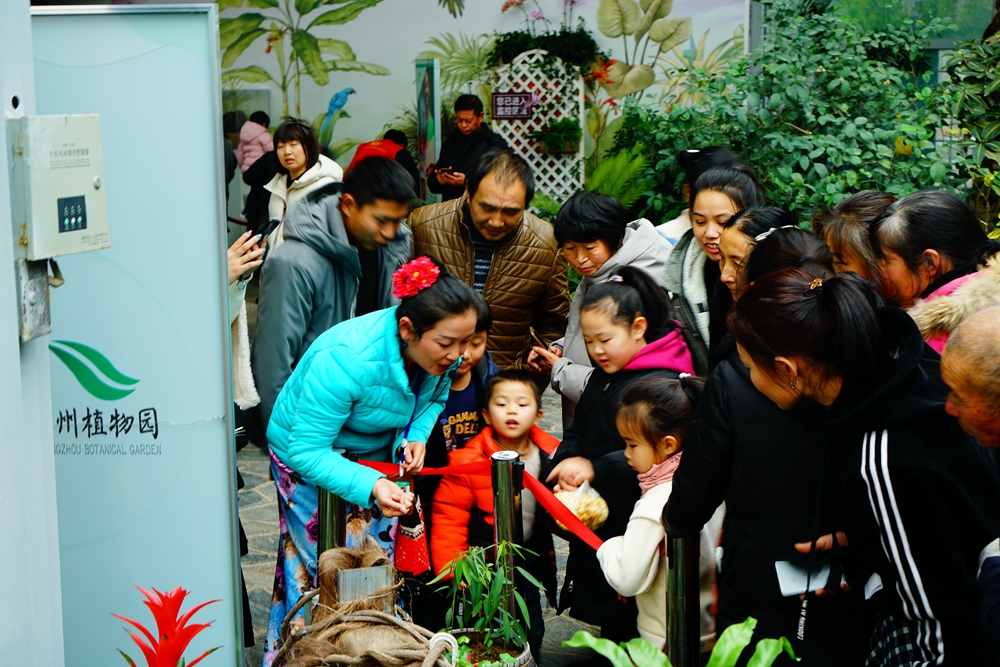 Dancing grass attracts visitors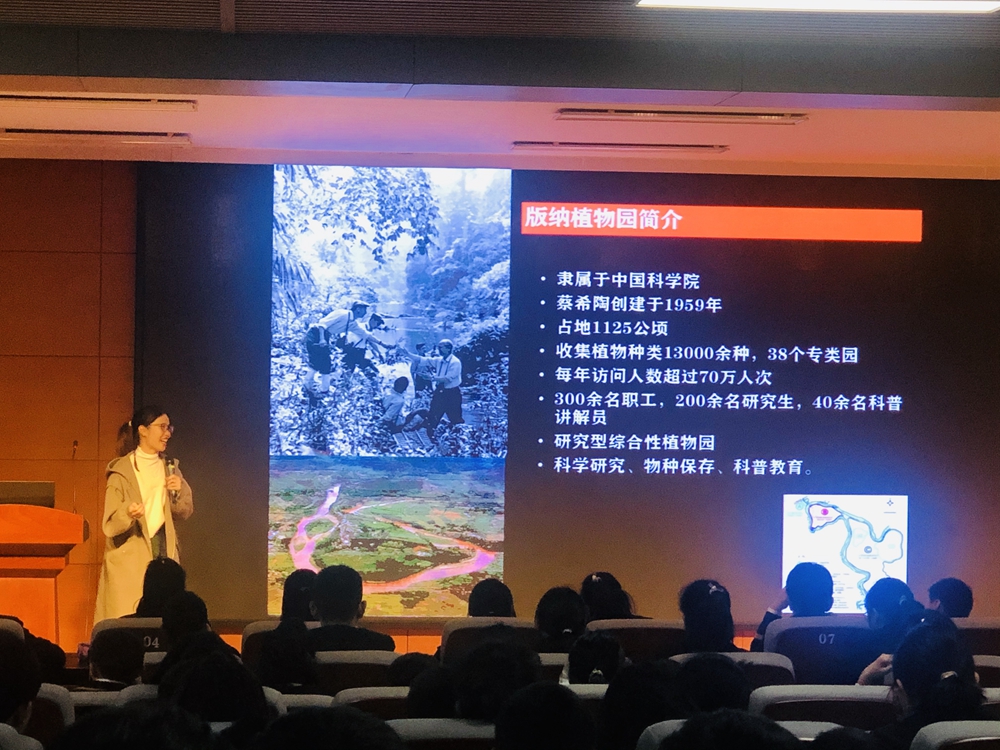 Ms. Yanmingxiao makes popular science presentation