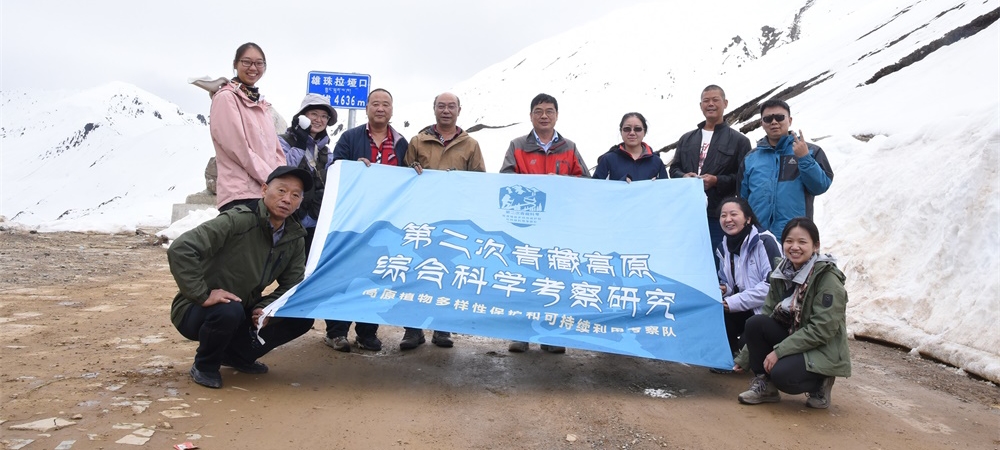 In order to carry out the field work of the project "The second scientific research to the Tibetan Plateau, special II-protection and sustainable use of plant diversity on the plateau, special III- protection and comprehensive assessment of plant diversity", led by Dao zhiling, a senior engineer, a 12-member scientific expedition conduted a 37-day wild plant survey in the Nyingchi, Shannan, Xigaze, Lhasa and Garze Tibetan Autonomous Prefecture from May 21 to June 26. The team mainly worked in Zayü County, Mêdog County, Bomê County, Mainling County, Cona County, Gyirong County, Chengguan District, Zogang County and Xiangcheng County. The investigation focused on the target species, such as wild plants with extremely small population, extremely endangered plants, flagship species and important bulbous perennial plants. The team also collected reproductive materials for research and ex-situ conservation.
The target species investigated include Ulmus macrocarpa , Paeonia sterniana , Dysosma tsayuensis , Craigia yunnanensis , Lithocarpus pasania , Paphiopedilum venustum , Nymphaea tetragona , Pinus roxburghii , Rhodiola prainii , R. crenulate and Ziziphus xiangchengensis. The team collected firsthand information of each target species according to the investigation protocol. In total of 266 molecular materials of target species and 850 specimens of target species and their main companion species were collected, and about 40,000 photos were taken.

During the expedition, the team brought artificially cultivated seedlings of Lilium medogense, an endemic species in Mêdog County, to Mêdog County. They worked with the local Forestry and Grassland Administration to complete site selection, site preparation and transplantation of the ex-situ conservation site for Lilium medogense, and discussed about effective conservation and sustainable utilization to this species. In addition, more than 250 plants of 8 bulbous perennial plants, including Iris decora, I. lacteal, Allium atrosanguineum var. tibeticum and Acorus calamus, were introduced for ex-situ conservation study in Lijiang Alpine Botanical Garden, Kunming Institute of Botany CAS.

The team overcame the physical discomfort caused by avalanches, tick infestation, leech bites and altitude sickness and successfully completed the scientific expedition. During this expedition, the team was strongly supported and helped by the local Forestry and Grassland Administration, Science and Technology Bureau, National Nature Reserve Management Bureau and other units.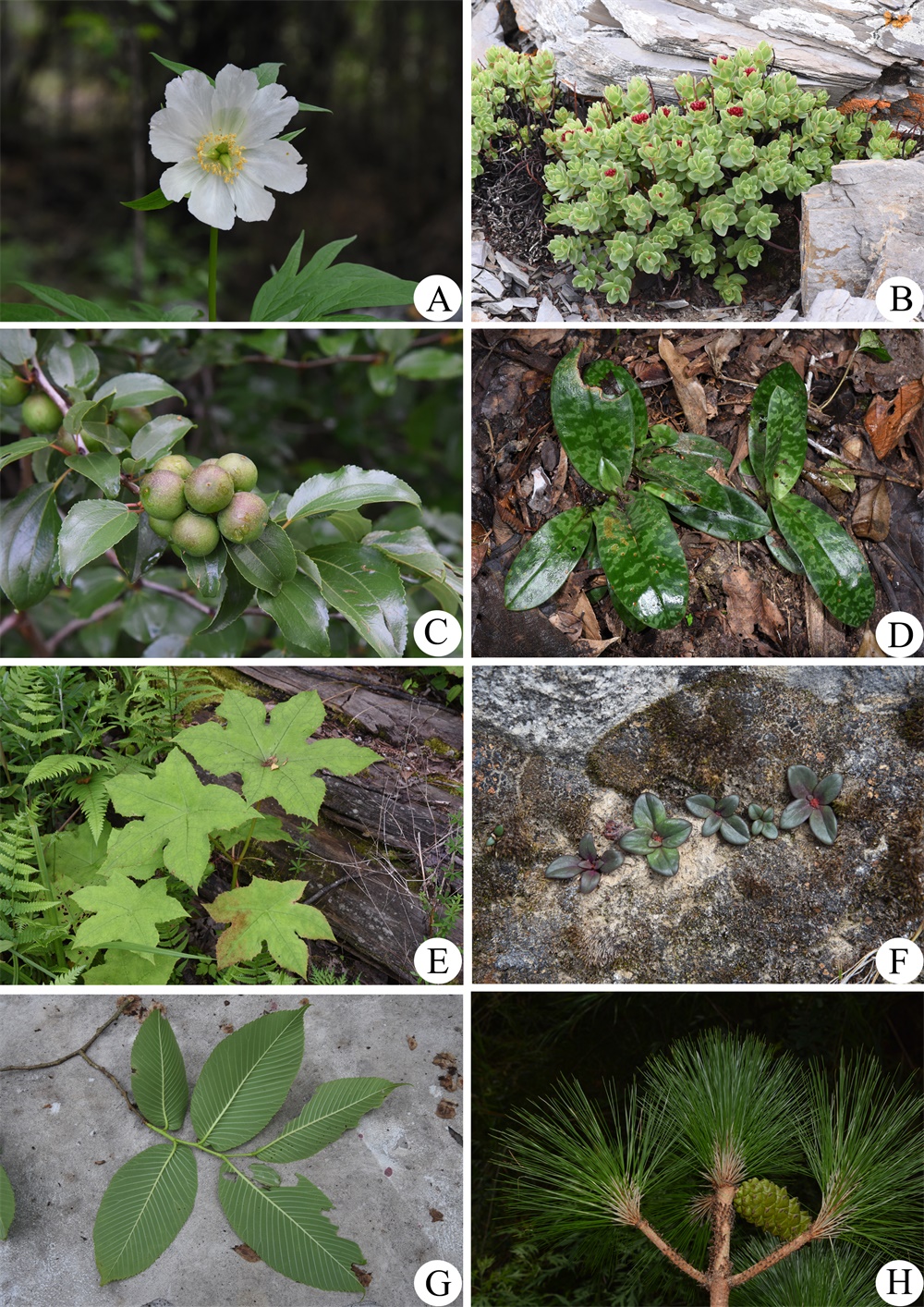 Firgure 1. Photos of some investigated species in the Tibetan Plateau scientific expedition. A. Paeonia sterniana; B. Rhodiola crenulate; C. Ziziphus xiangchengensis; D. Paphiopedilum venustum; E. Dysosma tsayuensis; F. Rhodiola prainii; G. Ulmus macrocarpa; H. Pinus roxburghii. (Photography: H. by Si Yue, and the others by Shiwei Guo)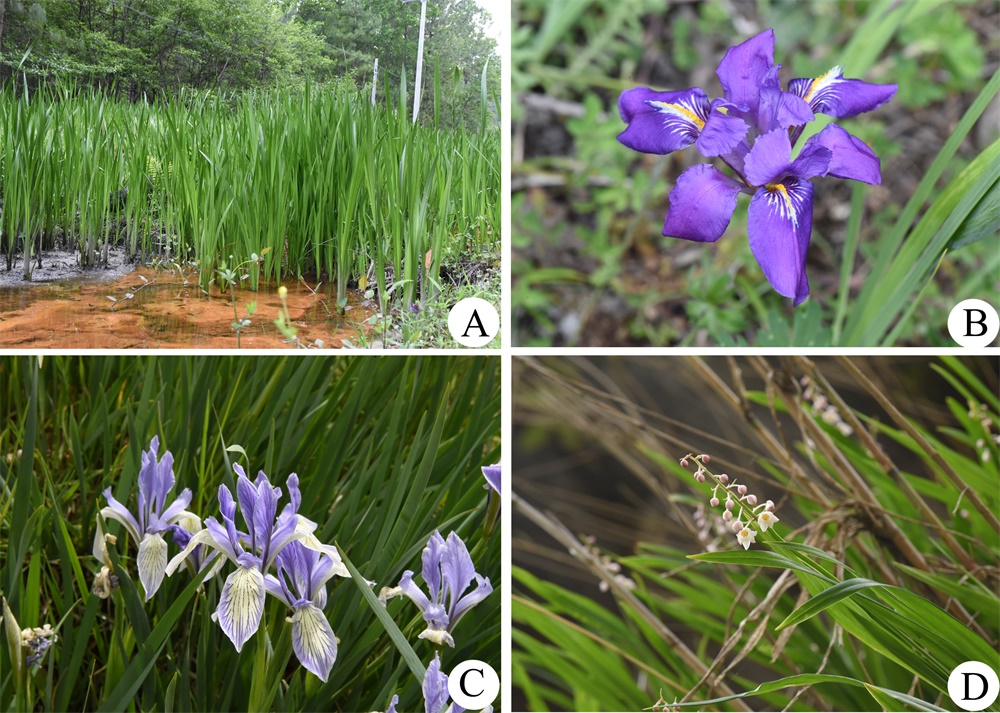 Figure 2. Photos of some introduced bulbous perennial plants in the Tibetan Plateau scientific expedition. A. Acorus calamus; B. Iris decora; C. Iris lacteal; D. Theropogon pallidus. (Photography: Shiwei Guo)


Figure 3. Photos of the Tibetan Plateau scientific expedition.