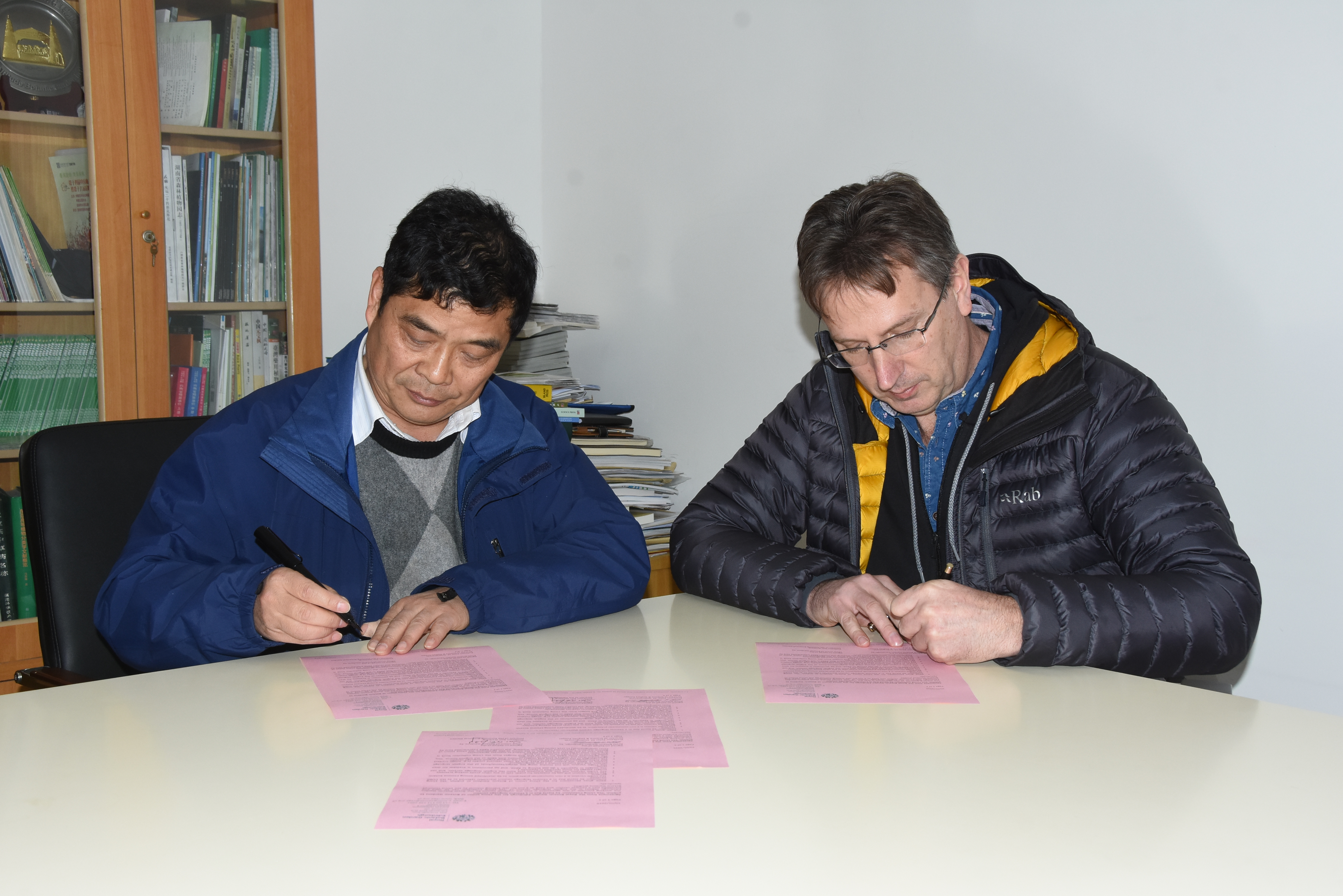 Sign the agreement As the representative of CUBG, Prof. SUN Weibang, director of Kunming Botanical Garden, signed an agreement with Prof. Pete Hollingswoth, deputy director of Royal Botanic Garden Edinburgh (RBGE), that as the client, CUBG will publish the Chinese version of the monograph The Living Collection.
There is a comprehensive account of the history, accession, care and maintenance of living plant collection across RBGE's four Gardens. InThe Living CollectionDavid Rae offers a new way of seeing the extraordinary diversity of plants cultivated outside or under glass. The former Director of Horticulture at RBGE also guides the reader behind the scenes to reveal the skilled work involved in caring for a world-famous collection and then explains exactly why it matters.
Since 2016, CUBG has applied some selected chapters of this book as the learning materials, through which the participants of horticulture training course could use for reference of RBGE. For further learning of the book, CUBG conferred with RBGE to publish the Chinese version and entrusted Kunming Botanical Garden for translation. It will be published at the first half of 2019.
As a non-commercial publication, this Chinese version could only be used as the communicating and learning materials among CUBG garden members.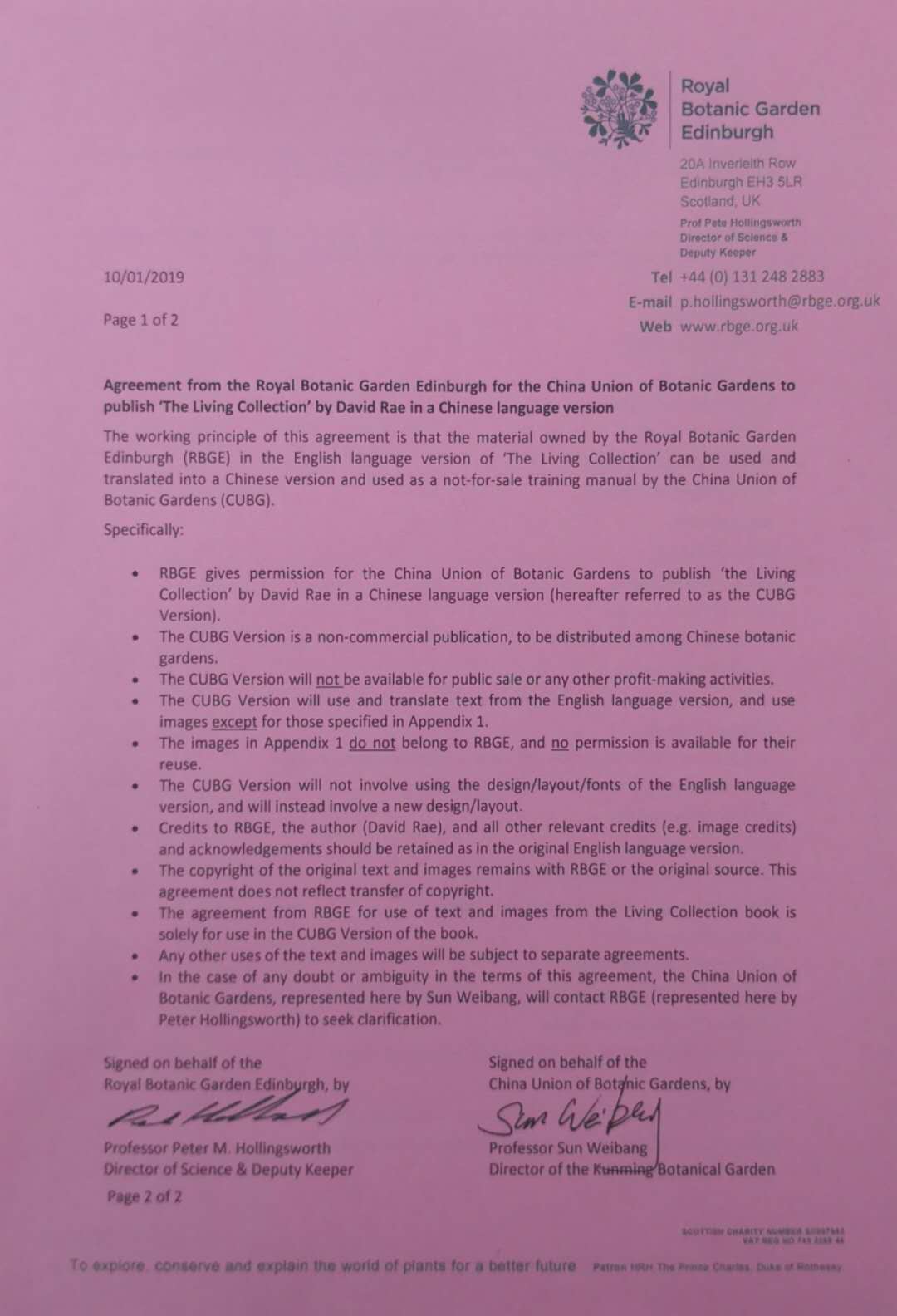 the publishing agreement