28 environmental educators from botanical gardens, non-governmental organizations (NGOs), and universities gathered together at Xishuangbanna Tropical Botanical Garden (XTBG) from July 25 to August 8. Their gathering was for the two-week-long Advanced Training Course for Environmental Education Research and Practice 2019.
Initiated by the Chinese Union of Botanical Gardens (CUBG) and held annually at XTBG, the course is the seventh of its kind since the official inauguration of CUBG in 2013. The course provided the participants new sights into carrying put environmental education in informal environments and how to improve environmental literacy.
Following tradition of the past courses, the training consisted of lectures on theories of environmental education, research methods, statistical analysis, literature comprehension, small research projects, etc.
Prof. Susan Clayton, a conservation psychologist and chair of Environmental Studies at the College of Wooster, talked about conservation psychology and environmental education, with a lecture concerning environmental education in informal learning environments.
Prof. Chen Jin, director of XTBG and executive vice chairman of CUBG, delivered lectures and guided the participants to studies through the whole two-week course.
During the training course, the teachers used non-formal education methods to develop the participants' skills and understanding of the topic. They also practiced the type and activities that environmental educators typically do.
Prof. Richard Corlett, Prof. Kyle W. Tomlinson, Mr. Liu Qizhang, Dr. Zhao Jinli, and Dr. Zhang Weizhealso guided the whole course.
The trainees were divided into 11 small groups to raise scientific questions, design experiment, collect data, and analyze data. They presented their results to expert panel on August 8. The presentations by the trainees were exciting and won praise from the training specialists, which marked the training course a success.
Three participants with outstanding performance will be financially supported by CUBG to have 3-month training overseas.
On August 8, the 28 trainees received certificates of completion from Prof. Chen Jin.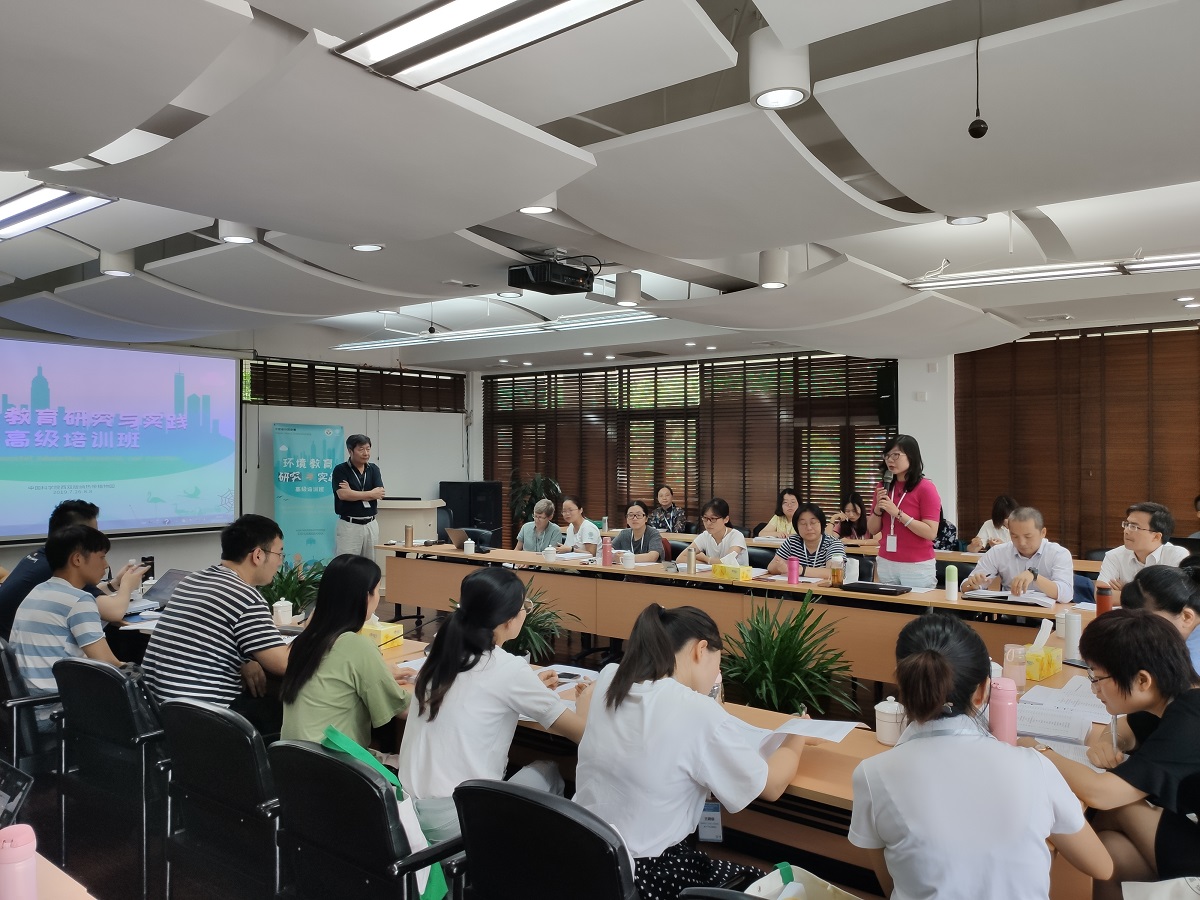 Prof. Chen Jin delivers lecture at the course.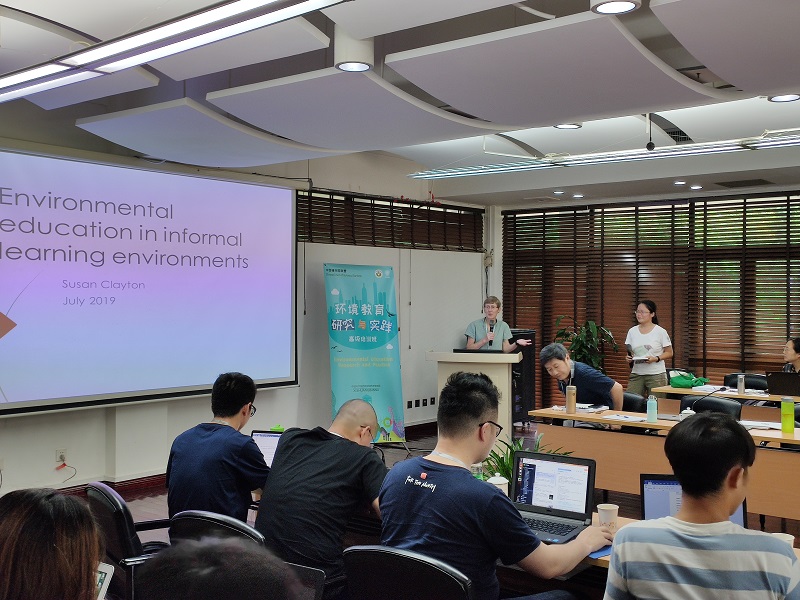 Prof. Susan Clayton makes a lecture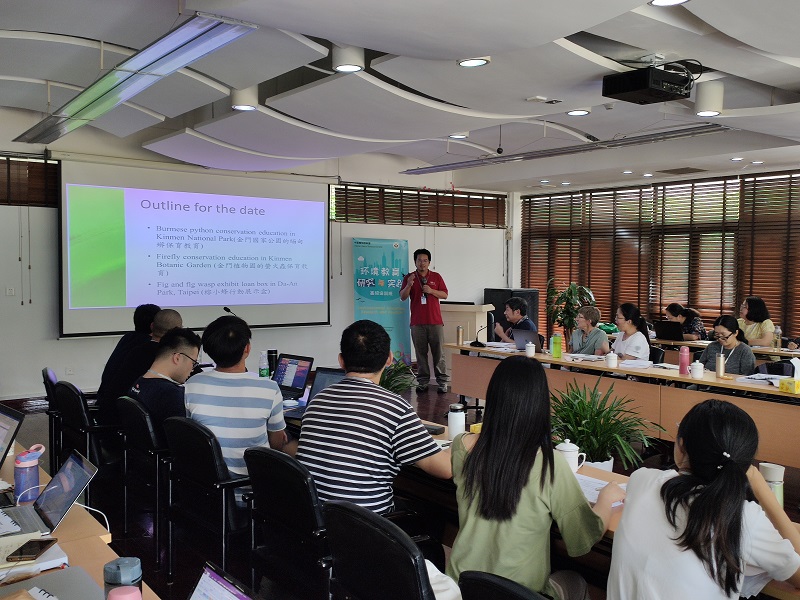 Mr. Liu Qizhang from Taiwan University delivers a lecture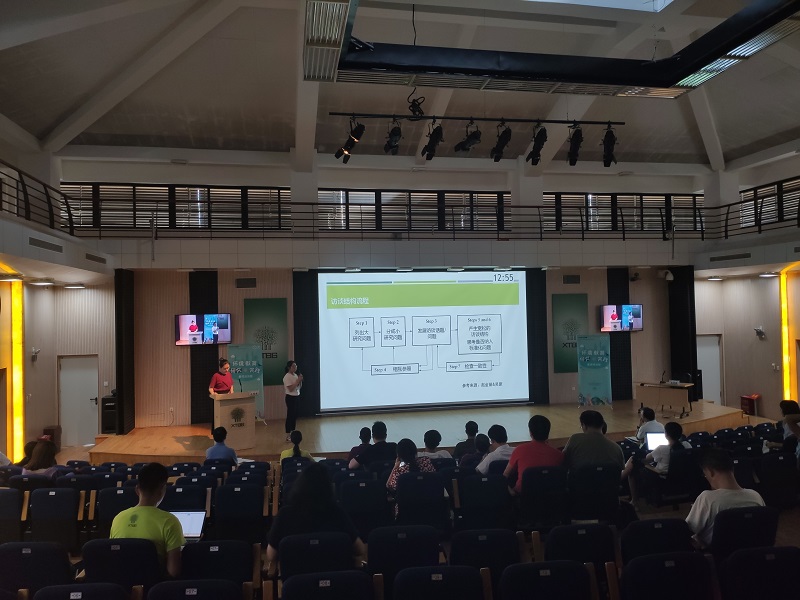 Trainees present their projects.