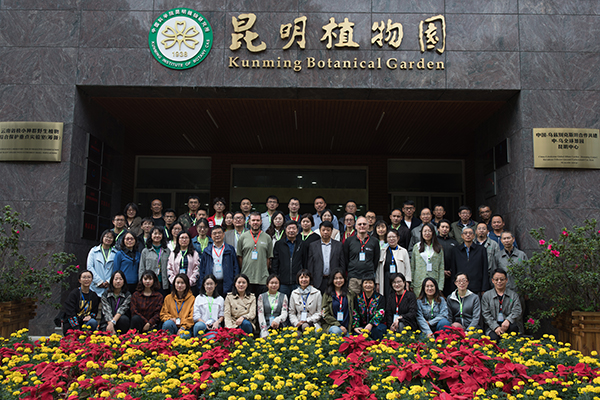 The 2019 Horticulture Training course of the Chinese Union of Botanic Gardens (CUBG) was opened in Kunming Botanical Garden on October 22, which was the seventh of its kind since the official inauguration of CUBG in 2013.
The 2019 CUBG Horticulture Training course brought together 29 staff from 22 botanical gardens of China. Mr. Martyn Dickson, senior horticulturist at Royal Botanic Gardens Edinburgh (RBGE), and Robert Unwinn, a senior horticulturist in the Alpine Department at RBGE, were invited to be key teachers at the training.
"It's our seventh training on horticulture. Totally, 16 trainees with outstanding performance over the past years have got chances to study at RBGE. I hope more young staff of botanic gardens will be promoted through this training, meanwhile raise horticulture capacity of botanical gardens nationwide." said prof. Chen Jin, executive chairman of CUBG and director of Xishuangbanna Tropical Botanical Garden (XTBG).
"The course will be continuously held every year", added Chen Jin.
The course will be held as two parts. The first part is in Kunming Botanical Garden and the second part in XTBG, lasting from October 23 to November 6.
Using facilities of Kunming Botanical Garden and XTBG, the students will have a better understanding on principles and techniques of landscape construction, plant health, aspects of ornamental crop management, as well as practical, hands-on landscape and garden management.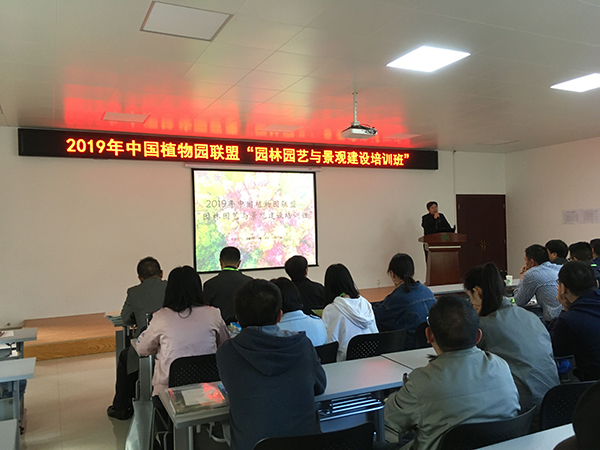 Prof. Chen Jin, dorector of XTBG, speaks.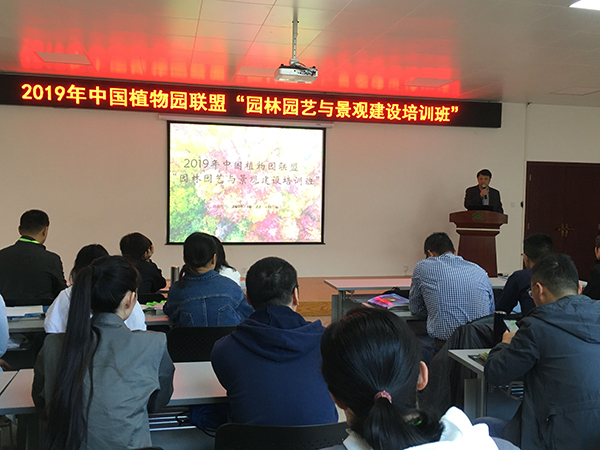 Prof. Sun Hang, director of Kunming Institute of Botany (KIB), encourages paticipants to better improve their horticultural levels.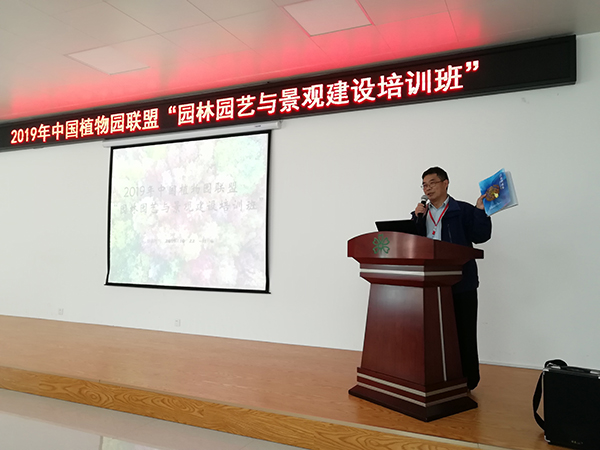 Prof. Sun Weibang of KIB speaks.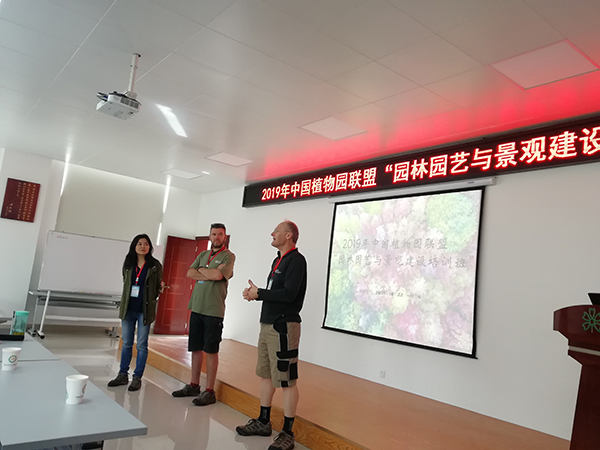 Senior horticulturist Martyn Anthony Dickson speaks.