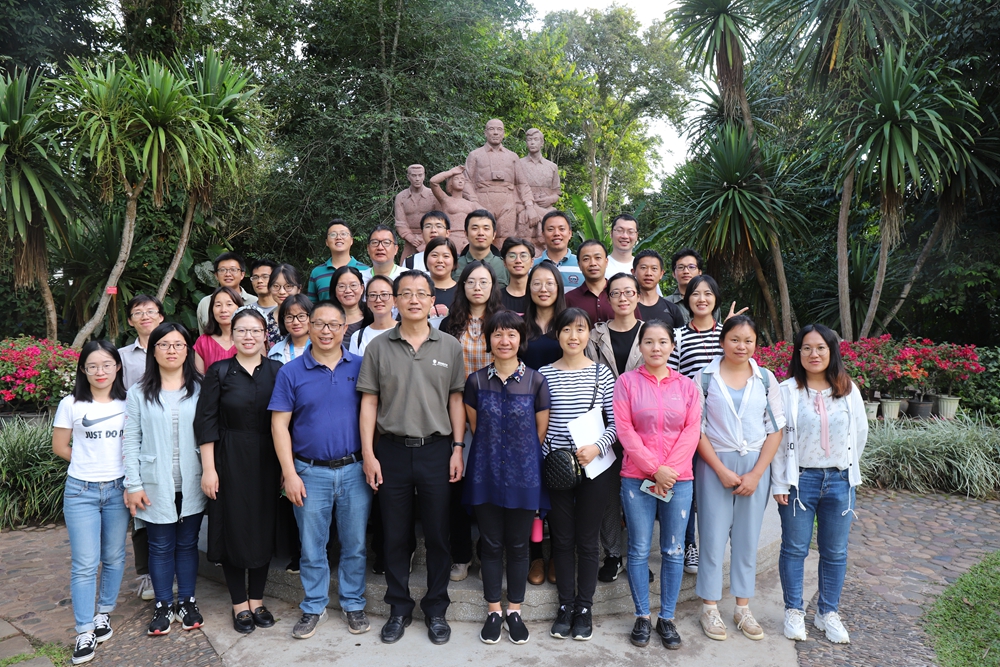 After 16-day intense learning pace, CUBG Horticulture and Landscaping Training Course in 2019 has drawn to its end. On commencement day of November 6, 28 participants from 20 botanical gardens, research institutes and enterprises received their certificates from Prof. HU Huabin, deputy director of Xishuangbanna Tropical Botanical Garden (XTBG).
This course has been co-organized by Kunming Botanical Garden and XTBG for seven years since 2013. After years of adjustment, the course of this year in XTBG is tuned to last 7 days in response to more exchanges for participants. It has set 9 special reports indoors and all-round outdoor practices and visits, especially with the new discussing topic about the question-finding and evaluation of living collections management. Besides, the highlights this year is 10 former participants studied abroad are invited to communicate and share their experiences.
Staffs from Department of Gardening and Horticulture, XTBG will Collect questionnaire feedback from participants for better training contents and services.
  indoor discussion
  field practices and visits